How do I place an order?
Step 1. Enter delivery address and select event date.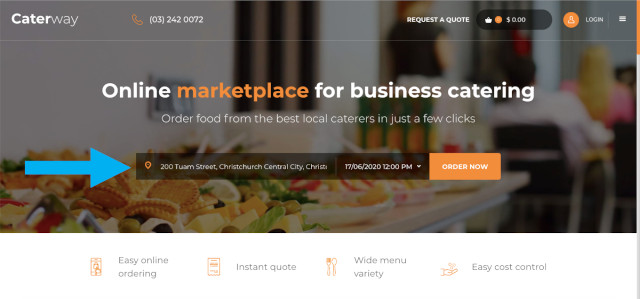 Step 2. Select caterer.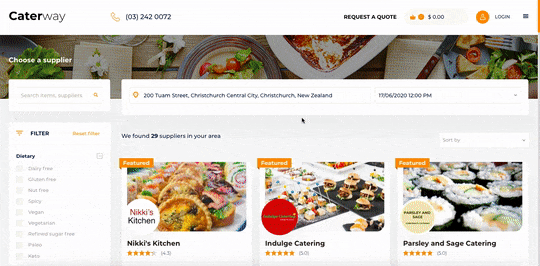 Step 3. Browse their menu. Click "View" for more details on the menu item.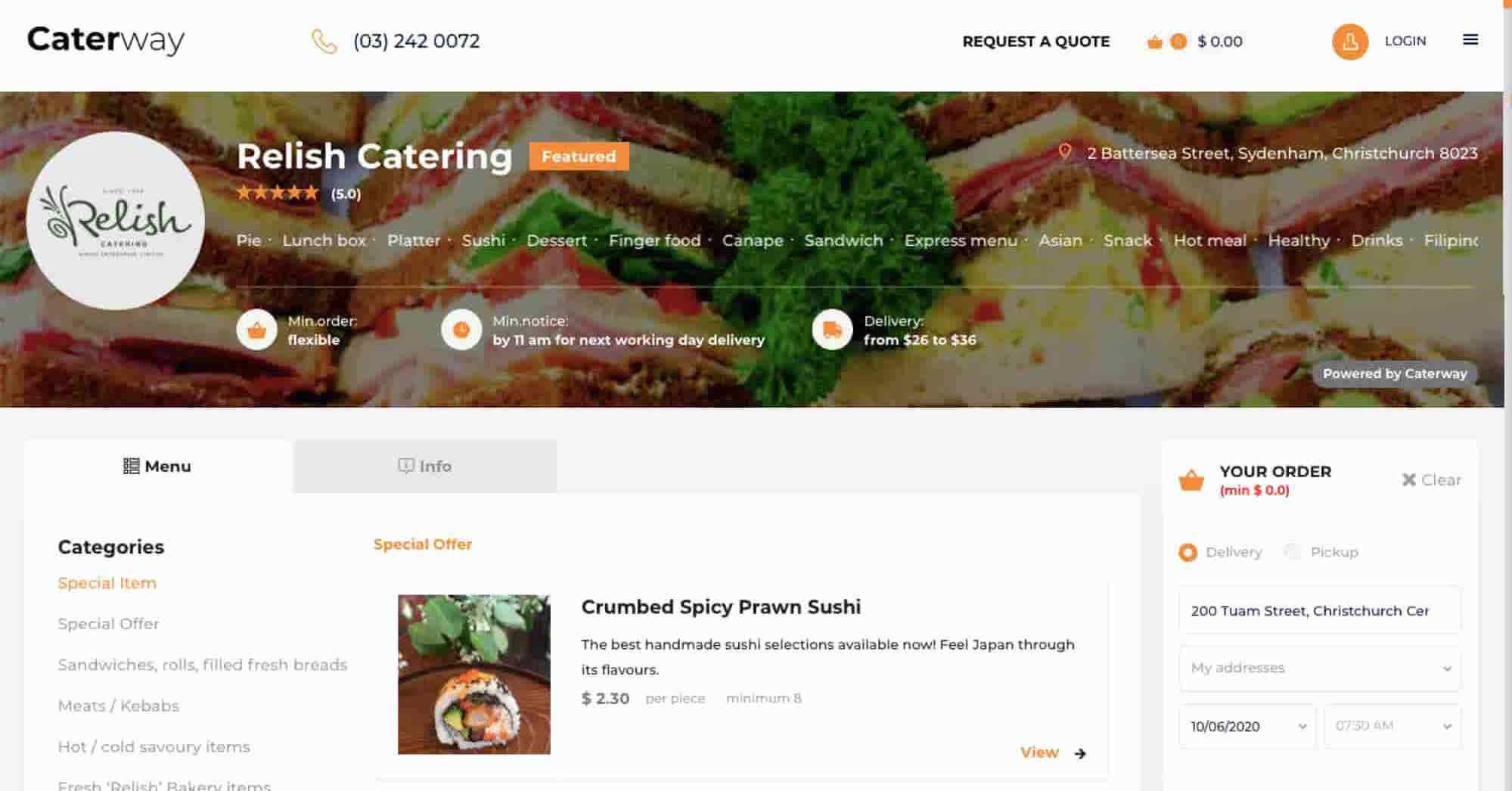 Step 4. Select quantity required and add item to your order.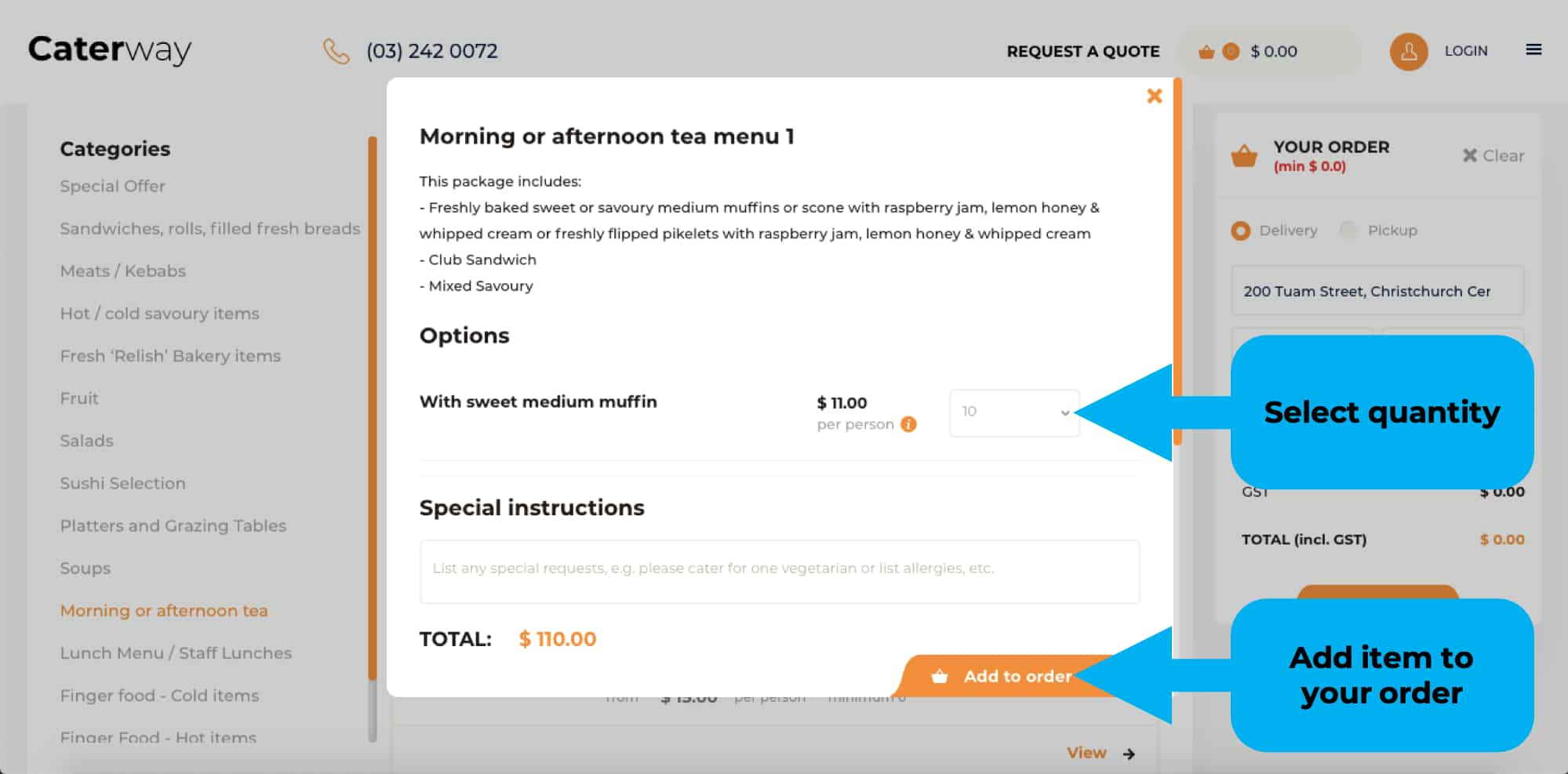 Step 5. Click 'Checkout' when you are ready.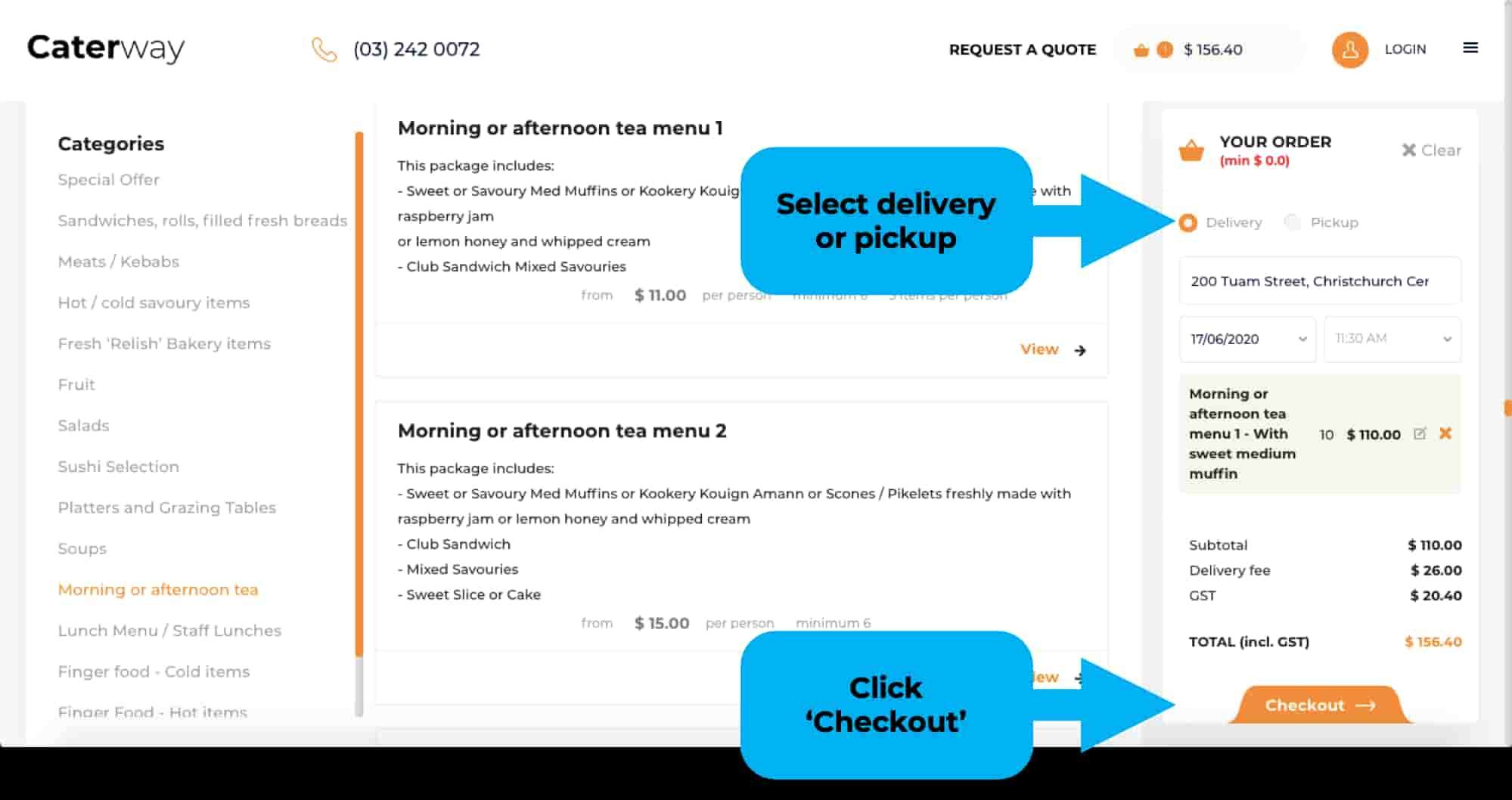 Step 6. Enter your Caterway account login details or create an account if you don't have one.
Step 7. Add reference #, delivery instructions (if you have any) and make payment to confirm and process the order. You can pay for the order with credit card. Please contact us support@caterway.nz if you'd like to pay by Invoice and we will set up a business account for your company.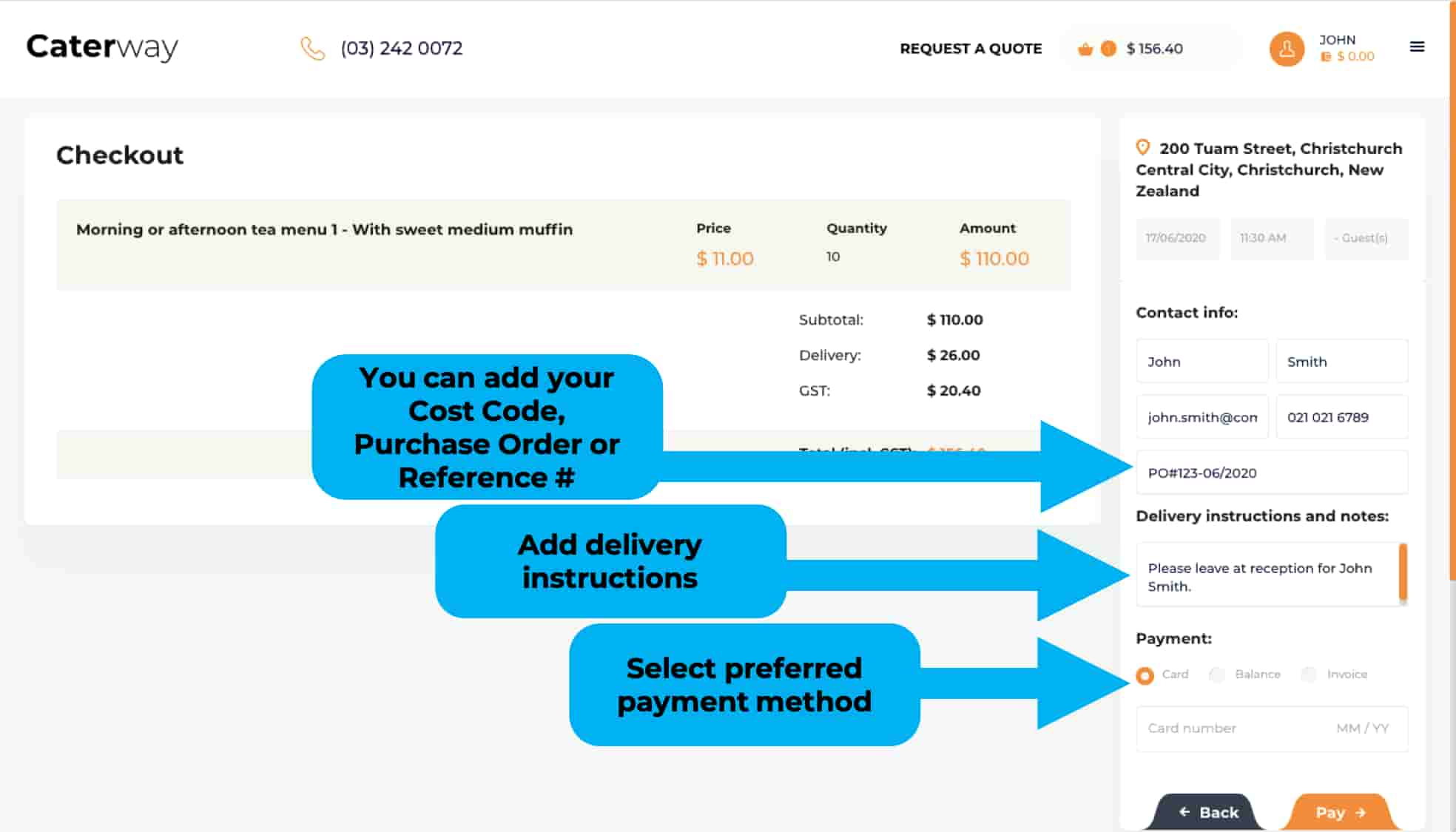 Step 8. You will receive email confirmation once the selected caterer confirms your order.
Still need a help? Click here to contact us