Company account administrators can add other users or account administrators under the business account.
To add a new user
1. Go to 'Users' page in your account

2. Click 'Add users'

3. Select type of user you'd like to add, regular user or account administrator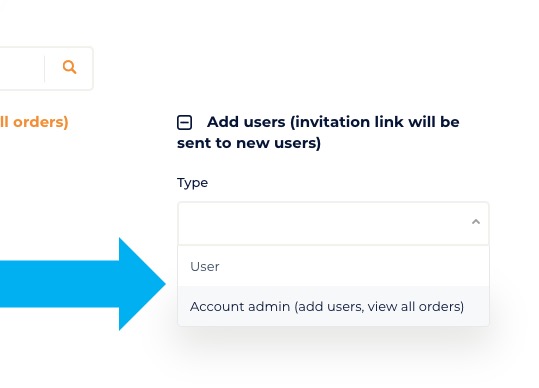 4. Enter contact details and press 'Add'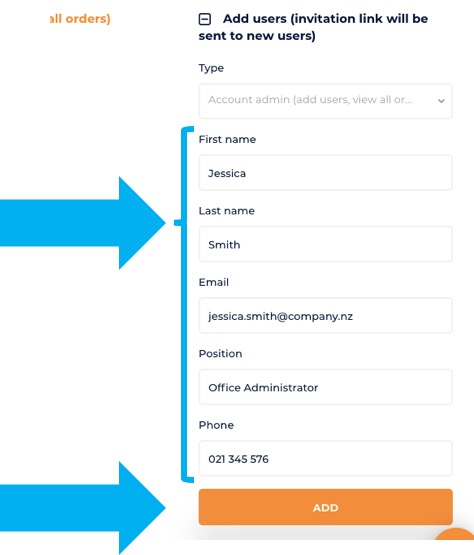 5. User will receive an invitation with a link to activate their account. Once activated they can start ordering catering under your company account.