Savouries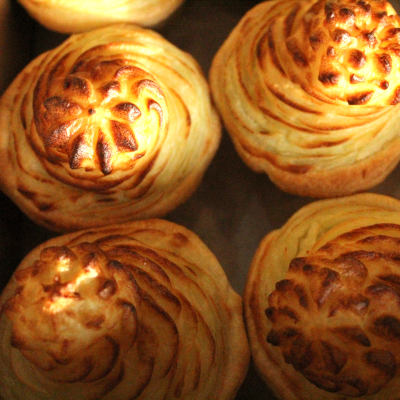 Our most popular catering item. We provide a platter of our most popular flavours which include Potato Top, Mince, Mince and Cheese, Mince Chilli Cheese, Bacon and Egg, Chicken and Mushroom, Sausage Rolls and Vegetable.
Delicious freshly cut salad sandwiches made with a selection of roast and cured meats. Vegetarian option available.
from
(2 pieces/serve)
View
Kumura and Leek Savoury Slice
Gluten Free and Vegetarian
Ham, Pineapple and Cheese Corn Muffin
Gluten free. Vegetarian options available
Made fresh on the premises. Vegan
Available in regular and mini size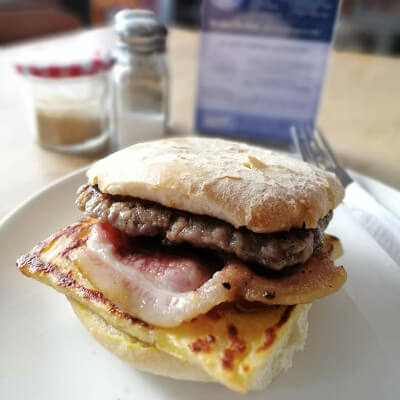 Great for breakfast treats or lunch. Choose your fillings from bacon, egg, lorne sausage, black pudding, haggis, tatty scone, grilled tomato, grilled mushroom.
Sweets
Regular and mini size available.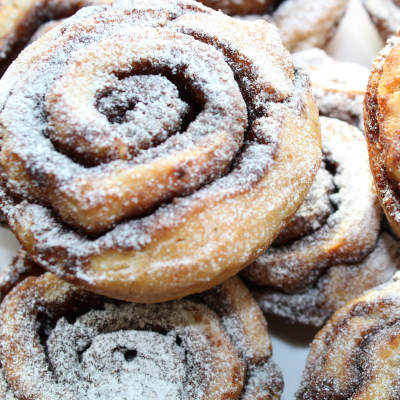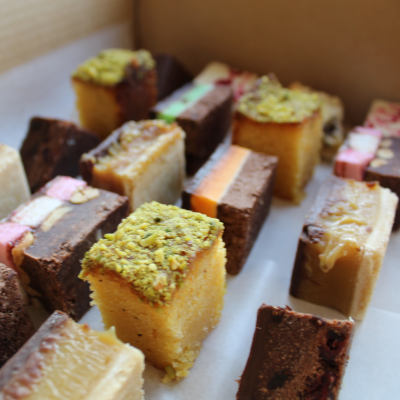 Order a platter from our extensive sweet cabinet
Salad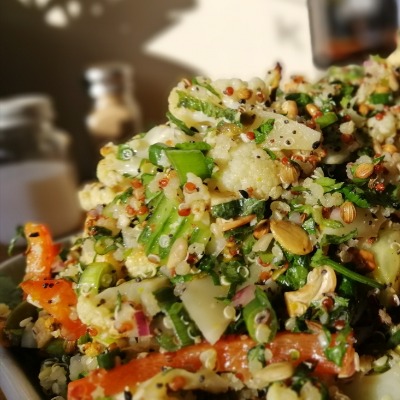 Salads can be purchased whole or packaged individually in bio-degradable containers. Salads are made daily fresh on the premises and are packed with healthy ingredients such as roasted and raw vegetables, fruit, toasted nuts, seeds, grains, fresh herbs and vibrant health conscious dressings.
from
(per 250gms packaged individually)
View
A selection of seasonal fruit
About supplier
Bunrunners Cafe has been serving home-made, delicious fare to the good people of Christchurch since 2006. Previous owner Jeanette saw the business through a re-build after the 2011 earthquake, and sold it to new owner-operator Dan Strong in 2016. Bunrunners holds a philosophy of feeding people with hale and hearty food. We have a passion for doing food well, and feeding people fully. With all the staff using their creativity and skills with food, there are always new delights and quality favourites to enjoy. Giving a nod to his heritage, Dan has introduced fast growing favourites of wonderful Scottish breakfast menu items. We're proud to continue serving our Christchurch community, and look forward to seeing you soon.
Supplier's Terms of trade
Cancellation policy: - 50 % refund on cancellations within a 24 hrs period prior to delivery Delivery: - No deliveries beyond 12 km radius
Address
87C Fitzgerald Avenue, Central City, Christchurch
Opening hours
Monday07:30 AM - 03:30 PM
Tuesday07:30 AM - 03:30 PM
Wednesday07:30 AM - 03:30 PM
Thursday07:30 AM - 03:30 PM
Friday07:30 AM - 03:30 PM
Saturday08:00 AM - 02:00 PM