Having a large guest list can be daunting when you have a small event budget, you might be thinking "what kind of catering can I provide a large crowd without compromising on quality? Not to fear, we have four catering suggestions that are full-proof crowd-pleasers for large events on tight budgets. We will even throw in a few Christchurch caterers that we think are tried and true catering legends when it comes to events, big or small.
What is the average cost per person for catering?
The average cost per person for catering can vary and is largely dependent on the type of your event, length of the event, the timing of the event (breakfast, afternoon or dinner time) and any extra services/requirements you may need. On average, our catering experts tell us you should expect to spend around $5-$10 per person for a morning/afternoon tea event, $15-$20 per person for lunch, and dinner can cost an average of $20 or more per person. When you have a guest list of 100-300 + these prices can be daunting, but there are some great ideas below that can help you stretch out your catering budget and reduce your catering spend without compromising on quality.
1: Have a self-serve table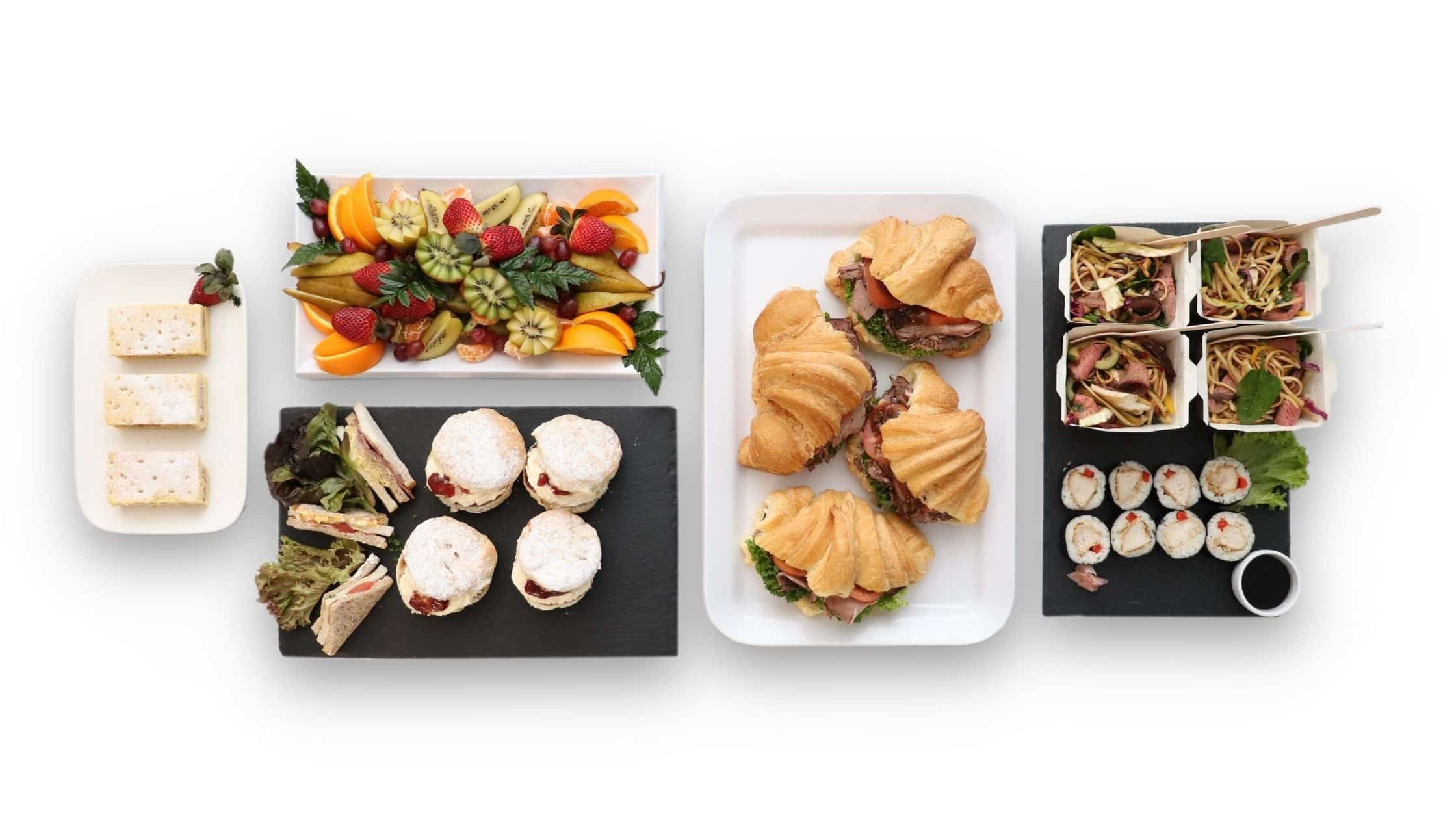 Our first budget-friendly catering tip is to reduce your labour costs by having your catering served grab and go style! Grab and go catering has become increasingly popular and preferred by guests as they allow people to graze and eat when they want to. Self-serve style tables also give your guests the freedom to choose when and how much they eat so they can get back to the more important things, like networking and enjoying your event. Popular Christchurch caterer Country Feasts is a great option if you want grab and go style food. Country Feasts is a local catering company who has years of experience in catering for large events, corporate or private. With their huge menu variety, your event could feature a BBQ style grab and go table with burgers and roast meat rolls or easy to carry noodle boxes. Whatever the size of your event Country Feasts can work around your budget needs.
Our favourite grab and go caterers in Christchurch:
2: Dessert Bar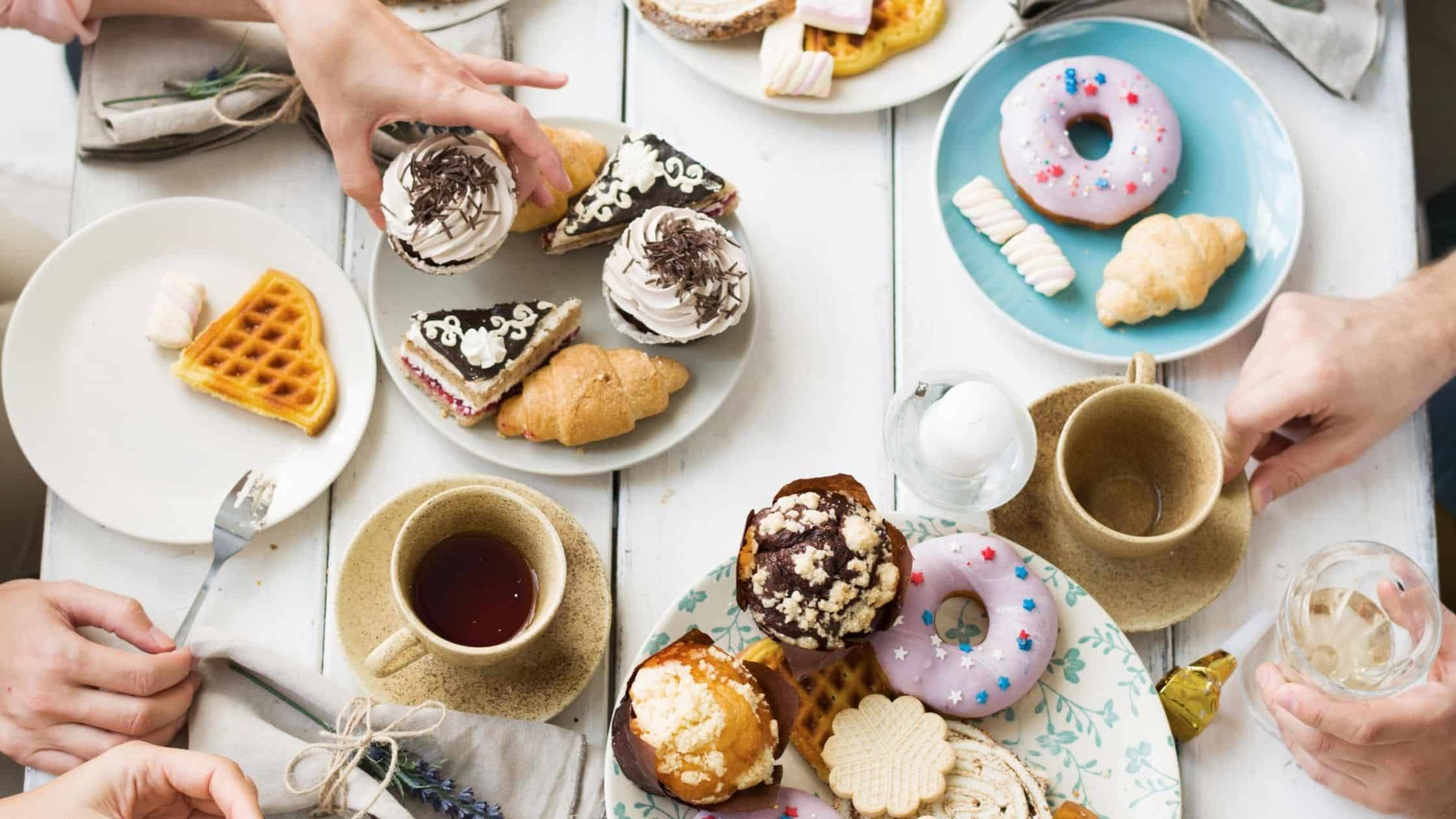 Is your event in the morning or afternoon? If you answered yes you should consider a dessert/sweet treat bar for your next event. Morning tea and afternoon tea is one of the most budget-friendly forms of catering, in fact organising an assortment of muffins, scones and other sweet bites will only set your event budget back by $5-$10 per person. Your event table could have an impressive Honey Cakes caramel honey cake at its centre for only $55 and an assortment of vegan and dairy-free treats from Pure Kitchen surrounding It for as little as $4 per item. With many caterers offering a variety of affordable morning and afternoon tea services you won't have to work hard to create an awesome dessert bar. We Guarantee You'll be happy, your guest's tastebuds will be happy and you will have kept well within your budget! It's a win-win, 'donut' you think? Hot tip: Caterway allows you to order from multiple catering companies for one event so you don't need to worry about juggling multiple catering invoices and can organise an array of different treats to match the needs of your guests! Move over finger sandwiches, dessert catering is the new king in town.
Our favourite Christchurch caterers who specialise in desert catering:
3: Grazing Platters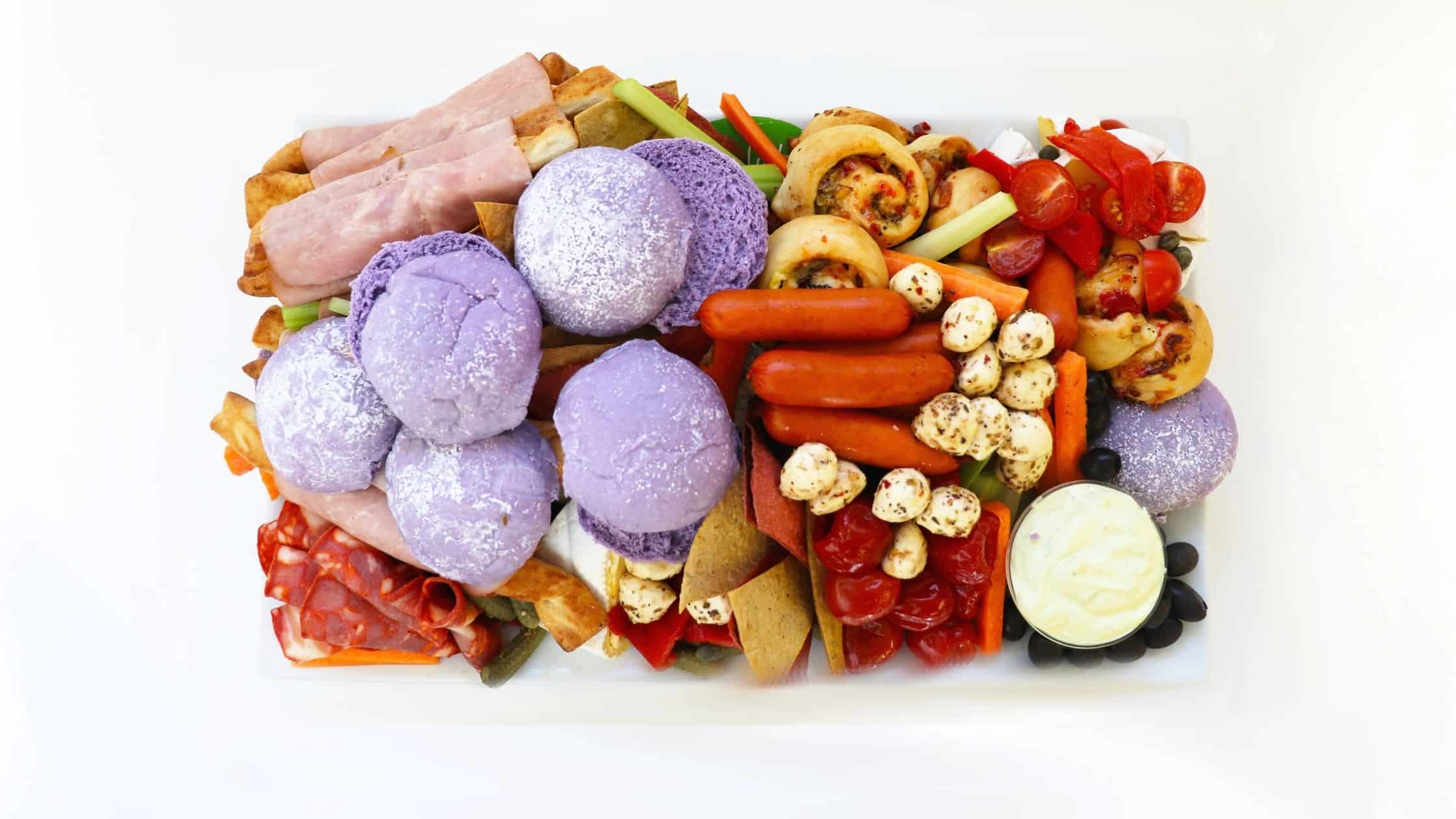 Grazing platters are on trend right now, everyone loves an antipasto platter or cheese board and the good news for you is that they can be an affordable catering option when hosting a large event. Many caterers will create a platter for you based on your guest list, need a platter that feeds 50 people? No problem. Christchurch catering companies like Munch Me and Relish Catering have some of the best grazing platters in the city and can create different platters for different dietary needs (shout out to all of your gluten-free guests!). Munch Me currently offers five platter options, catering for the antipasto lovers to crowd favourites such as bread and dip boards. Relish Catering can provide your event with platters that have character, incorporating colour that will make your catering table look like you went 'all out' even with a budget. Grazing platters are acceptable for any time of the day, making them great morning and afternoon tea catering options that provide the best 'bang for your buck'.
Our favourite grazing platter caterers in Christchurch:
4: Coffee and Tea Bar
A catering item that is often overlooked at events is coffee and tea. Many of your guests may prefer a hot cuppa over a sandwich and providing coffee and tea urns at your event can also reduce the amount of food your guests eat, decreasing the amount of food you need to order! Sounds good right? The only thing you need to bear in mind when organising a coffee and tea bar is ensuring you use a caterer that can make a good brew! Because let's be honest, almost everyone is a coffee/tea snob these days. Don't panic, the good news is we have done your catering homework for you and Christchurch caterers such as 43˚ Café and Made Espresso Bar are well known around Christchurch for their brew-expertise. Another bonus is that they also offer some delicious and affordable catering services to accompany their beverages. Made Espresso Bar offers a set menu for morning or afternoon tea that includes coffee/tea, fresh baking and a superfood slice for only $10 per person, an awesome budget-friendly option that everyone, including your event bank account, will love.
Our favourite caffeine masters in the Christchurch catering scene:

All of these new ideas but still stressed about that big event? No worries, all of the local Christchurch catering legends mentioned above can be found on Caterway, your one-stop shop for organising catering. Think you might like to have a dessert bar at your next event? Or do you like the idea of a grab and go catering option? That's great! Even better than that, Caterway can help you have that dessert bar sorted in just a few clicks, they can even help you stay within your budget! Tell me more you say? Visit Caterway and watch your stress float away.